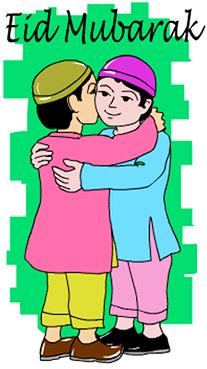 July 2015: Special Assembly on Eid-ul-Fitr



"He is the one God; the Creator, the Initiator, the Designer. To Him belong the most beautiful names. Glorifying Him is everything in the heavens and the earth. He is the Almighty, most wise."


India is a land of festivals. Different festivals are celebrated in the country in different ways throughout the year. The festivals reflect the love and affection of the people. Lively colours, dance, music and food make the country vibrant during these festivals.

A Special Assembly on Eid-ul-Fitr, also known as the "festival of breaking of the fast" was presented by the students of class III of S R World School with great fervour, festivity and gaiety. All the students participated with immense enthusiasm. Spreading the message of peace, unity and brotherhood, the assembly began with the students explaining the significance of the 'fast breaking festival'. Simultaneously other students enacted the offering of prayers and greeted each other 'Eid Mubarak'. The atmosphere reverberated with the melodious songs sung by the students for the occasion.

The message that all festivals are equally important and that we should all celebrate these festivals came across simply and effectively. Multiple values of harmony, respect and friendship too found familiarity amongst the receptive little audience.