Joyful Years
(Kindergarten Section)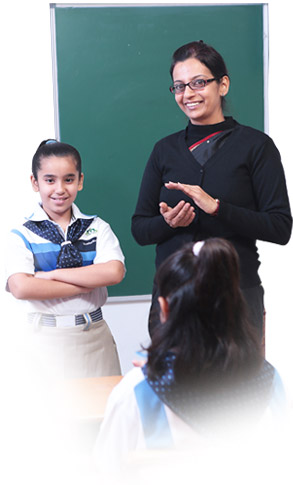 In the Kindergarten section, children learn in an informal way through PLAY WAY METHODS. The school has a separate block for the tiny tots with the latest teaching aids and toys. All efforts are made to make education a joyous experience. Each classroom is equipped with toys, apparatus and other materials which are used by competent and trained teachers to make learning creative and productive.




Empowering & Inspiring Years
Classes I-X

The formal education system with the NCERT prescribed syllabi as a guideline will be followed. Art, Craft, Music, Dance, Computers, Yoga are added on for full personality development. From Class V the third language is introduced as per the requirements of three language formula outlined by the Central Government Education Policy. A choice among French, German is proposed to be offered. For all classes upto 10th, Continuous Comprehensive Evaluation system developed by the CBSE will be implemented.




Victorious & Enterprising Years
Class XI - XII

We at "ShreeRam World School", share the imagination and dreams of our students and ignite in their minds love for Sciences, Mathematics, Languages, Social Sciences and through it a sense of mission for achieving a "Developed India". The school is now affiliated to CBSE for its All India Secondary & Senior Secondary Examinations.